This should be a chance for veteran players to prove their worth to potential new teams. Not many details as of yet. The basics are an application for the players who wish to participate to fill out and apply. The entry fee will be $400 and the players must pass a physical before they are allowed to participate. It is completely volutary and the players participate at their own risk. They must also sign a liability waiver. 100 players will be selected from the applications.
The NFL is launching a scouting combine for veteran players. Web site is here: http://t.co/zjjGxzcWuO

— Albert Breer (@AlbertBreer) January 15, 2015
What do you think about this idea. I like it myself. Another offseason football fix. This will be a chance for free agents and perhaps players from non NFL leagues to show what they have. Aging and injury recovering players can address any perceived declines. Also this may not be in the best interest of some who have nothing to prove. Why take the chance if you prove it on the field. Combine numbers don't always represent what a player can do on the field. I can see how some might want to increase their value and give this a shot. Hopefully all the top cornerbacks the Saints "should" have their eyes on will.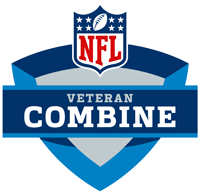 Player Information:
First Name:
Last Name:
Telephone:
Email Address:
Address:
City:
State:
Zip:
Clubs:
Were you a member of any NFL club's roster during the 2014 playing season (Opening of training camp through week 17)?:
If YES, what was your status:
Other Professional Leagues: